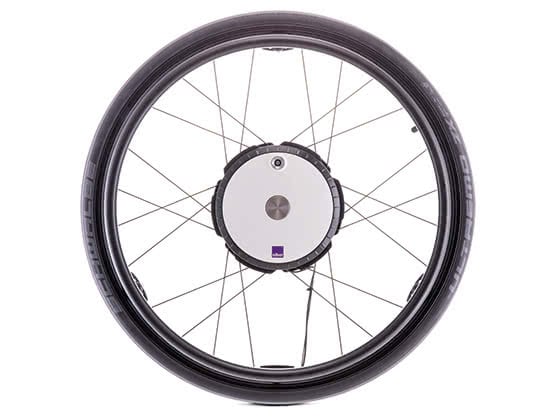 Drive wheel
24 x 1" wheels with Schwalbe Marathon Plus Evolution tires with maximum puncture protection as standard.
Stub axle 123 mm long, diameter ½"
Max. user weight 120 kg
Motor, electronics and battery pack integrated in the wheel hub
Cover, white (black version optional)
Outer ring, black
Stub axle button made from stainless steel
Push rims, aluminium black/matt powder-coated
Weight of standard model: 6.3 kg per wheel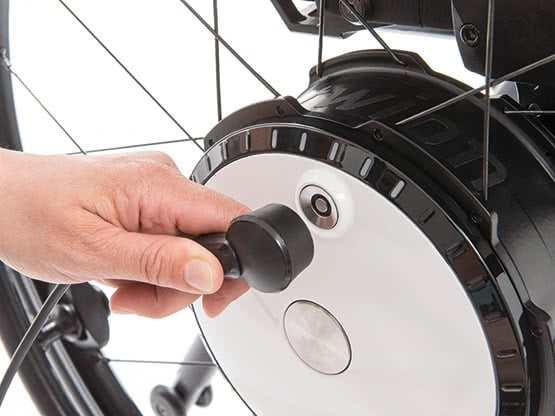 EasyConnex charging plug
The patented EasyConnex charging plug uses magnetic force to automatically find the right plug position. The charger socket on the wheel also serves as an On/Off switch. That is perfectly integrated multi-functionality.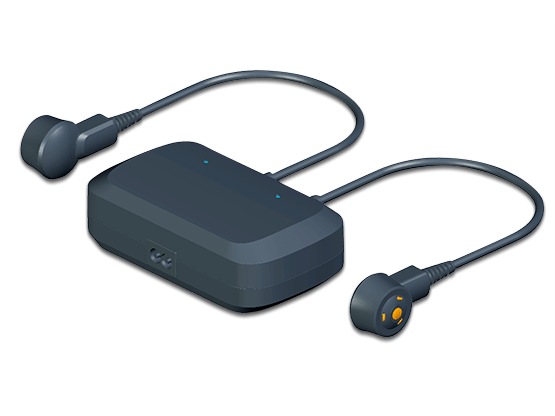 Battery charger
Small and handy battery charger
Weight: 450 g
Charges both batteries at the same time with charge and switch-off mechanism
Charging time of around 4.5 hours if batteries are totally flat
Input voltage 100 V – 240 V
Charge temperature between 0° – 40°C
State of charge is displayed on the wheel and battery charger using LEDs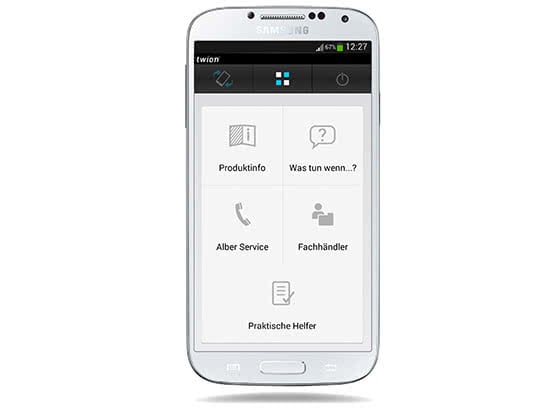 twion mobility app
Free to download from the Google Playstore and App Store
Quickstart guide
Worldwide specialist dealer search
Failure diagnostic with solution management
Make direct contact with the specialist dealer or Alber service center
Practical tips for the twion
Weight of individual parts
T24
Drive wheel (including battery)
T24
Total weight of all components:
T24
Share twion
Use e-mail, Facebook etc. to tell your friends and family about the twion.